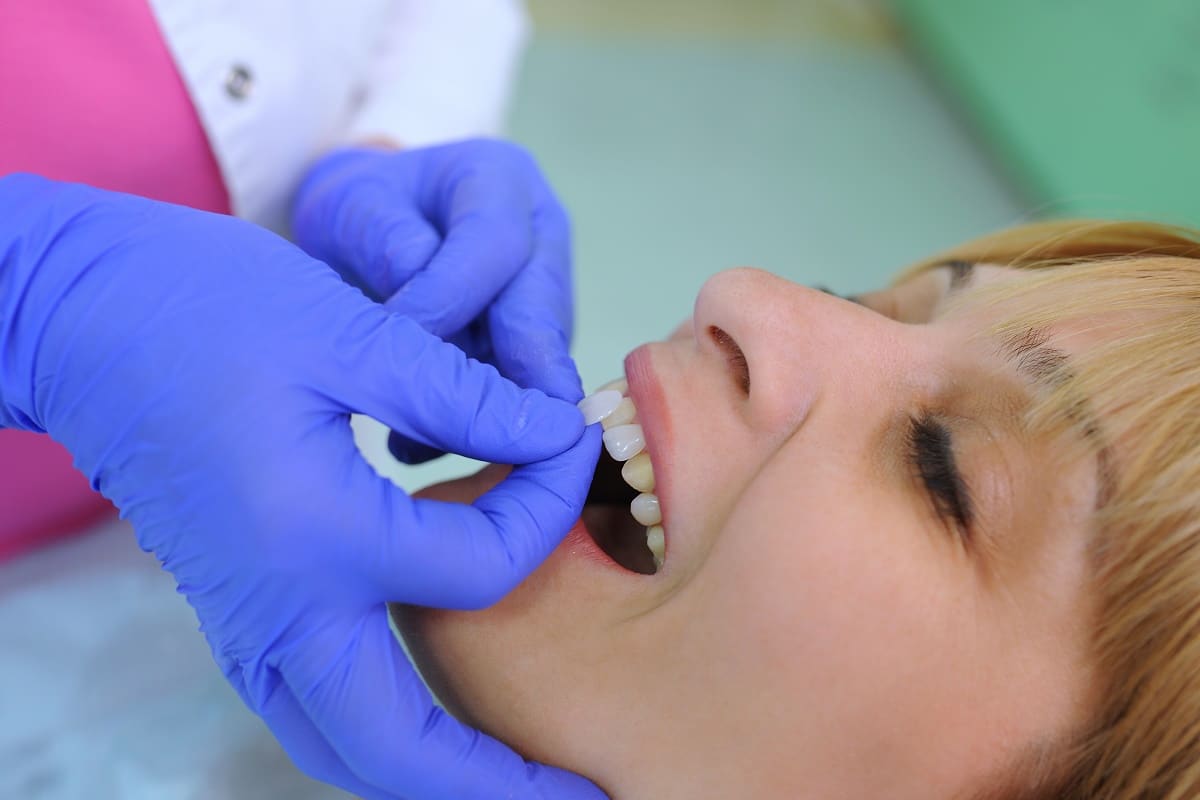 Many dental patients are unaware of the difference between a full mouth reconstruction and a smile makeover. Both address multiple issues with the teeth (and sometimes gums), involve a customized combination of dental procedures and may require several dental appointments to complete.
The simplest way to describe the difference between the treatments is that full mouth reconstruction is something you need in order to restore dental health and function, whereas a smile makeover is something you want to do for cosmetic reasons.
Read on as Dr. Kennedy of Turnagain Dental delves deeper into the differences between the two.
Full Mouth Reconstruction at a Glance
Full mouth reconstruction is recommended when there are multiple problems with the teeth and gums. The treatment is designed to repair or replace missing, damaged or diseased teeth and address other conditions (e.g., gum disease, bad bite) that jeopardize dental health and function.
Every full mouth reconstruction treatment plan is unique, based on the circumstances of the individual case. A full mouth reconstruction can include any combination of the following restorative dentistry procedures:
Dental implants or bridges to replace missing teeth
Crowns, inlays or onlays to repair decayed, broken or cracked teeth
Root canal therapy for infected teeth
Scaling and planing for gum disease
Orthodontic therapy to fix gapped, crowded or misaligned teeth
Other therapy or treatments to rehabilitate a bad bite or address problems with the temporomandibular joint (TMJ)
Smile Makeover at a Glance
Smile makeover is recommended when there are several flaws or imperfections affecting the beauty of the smile. A smile makeover improves the color, shape, size and uniformity of the teeth and can address aesthetic problems with the gum tissue. Like full mouth reconstruction, smile makeover is always tailored to the unique needs of the patient. But it routinely includes some combination of the following cosmetic dentistry procedures:
Veneers to transform chipped, cracked, worn or otherwise imperfect looking teeth
Teeth whitening to lighten stained or discolored teeth
Bonding to close small spaces between the front teeth or cover up discoloration that won't respond to teeth whitening
Crowns to conceal larger structural flaws
Laser gum reshaping for prominent or uneven-looking gums
Talk to Our Anchorage Dentist
If you have several concerns about your smile but are still unsure whether you could benefit from full mouth reconstruction or smile makeover, Dr. Kennedy is here to help. Schedule a consultation with him by calling Turnagain Dental at 907-272-6122 or sending us an email.