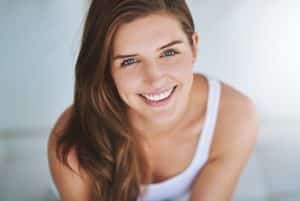 A beautiful smile is intricately linked to self-image and confidence. If you wish your smile was whiter, brighter or simply more attractive, you could probably benefit from cosmetic dentistry services. Cosmetic dentistry focuses on fixing the aesthetic issues that bother you and enhancing your smile so it suits your facial appearance.
Dr. Kennedy of Turnagain Dental is one of the most sought-after cosmetic dentists in Alaska; he is widely known for transforming smiles and boosting his patients' confidence. The field of cosmetic dentistry is always advancing, and Dr. Kennedy is committed to staying abreast of all the latest techniques and technologies through his avid involvement in continuing education courses.
Although cosmetic dentistry may make you think of a cookie-cutter "perfect" set of teeth, the goal is actually to create the perfect smile for you. Your natural appearance — including your face shape, hair color, eye color and lips — is carefully considered when designing and creating your ideal smile.
If you would like to discuss transforming your smile, Dr. Kennedy welcomes you to book an informative consultation at Turnagain Dental.
Veneers are thin pieces of porcelain that are bonded to the front surface of the teeth to cover up slight flaws. Veneers can be used to mask small chips, cracks, stains, discoloration or other surface damage. They can also be used to conceal minor problems with tooth alignment or spacing. Patients may have one or several veneers placed, depending on the specific case.
During professional teeth whitening treatment, a powerful bleaching agent is applied to the teeth to lift stains caused by foods, beverages, tobacco, medications and other factors. In the course of a single appointment, the teeth can lighten several shades. Dr. Kennedy can provide customized take-home trays to complement the results of chairside bleaching. We carry many varieties of in-office and take-home bleaching options.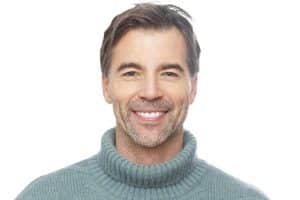 Bonding is a quick way to improve the shape, size and appearance of the teeth. A composite resin material is applied to the tooth and carefully sculpted to restore decayed teeth, close small spaces, repair chips or mask discoloration. Bonding can be performed as a standalone procedure or combined with another cosmetic dentistry treatment.
Although fillings are generally considered a restorative treatment, modern fillings are actually very attractive. Dr. Kennedy can use a tooth-colored filling material to restore teeth that have developed cavities. The filling material is virtually indistinguishable from natural tooth structure.
Some of Dr. Kennedy's patients opt for what is known as a smile makeover, or the process of combining cosmetic dentistry treatments for more transformative results. Every smile makeover is tailored to the individual needs of the patient; a treatment plan can include any combination of porcelain veneers, teeth whitening, dental bonding or fillings. Certain patients opt to include gum recontouring in their smile makeovers to minimize the appearance of prominent or uneven gum tissue.
Book a Cosmetic Dentistry Consultation Today
If you would like to book a consultation with one of Anchorage's finest cosmetic dentists, feel free to give us a call or send us an email. We would be happy to find a time for you to meet Dr. Kennedy and explore all of your cosmetic dentistry options.