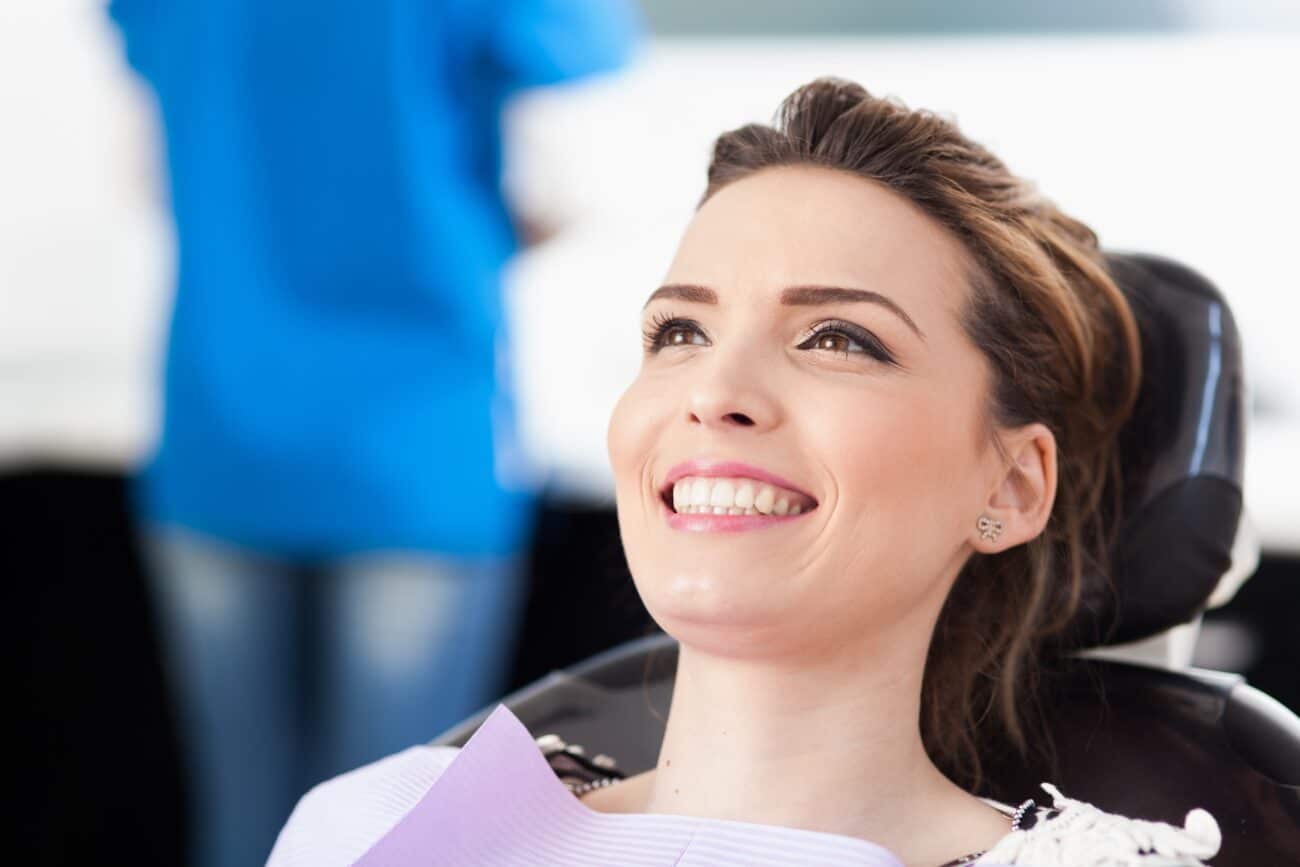 Dr. Kennedy and his team use advanced laser technology for many common procedures, including LBR (laser bacterial reduction), LAPT (laser-assisted periodontal therapy), gum contouring or sculpting, TMJ pain relief, and treatment for cold sores and canker sores.
Pure Energy
The goal of LBR and LAPT is to reduce the amount of bacteria within and below the gum line. Over the long term, this type of routine treatment is essential to ensuring a stable, healthy oral environment, and to prevent the emergence of periodontal disease (gum disease).
The main benefit of the diode laser is its therapeutic approach to treating small areas in the mouth and around the mouth without damaging tissue. When used intraorally, the laser minimizes the need for stitches for certain procedures, and reduces bleeding and inflammation. Recovery times after laser treatments are generally shorter, as tissue heals faster and with little discomfort. Used extraorally, the laser can shorten the healing time of stage-1 herpetic lesions (the phase before blistering). The laser is also effective in promoting jaw muscle relaxation and treating pain associated with TMJ.
Healthy Gums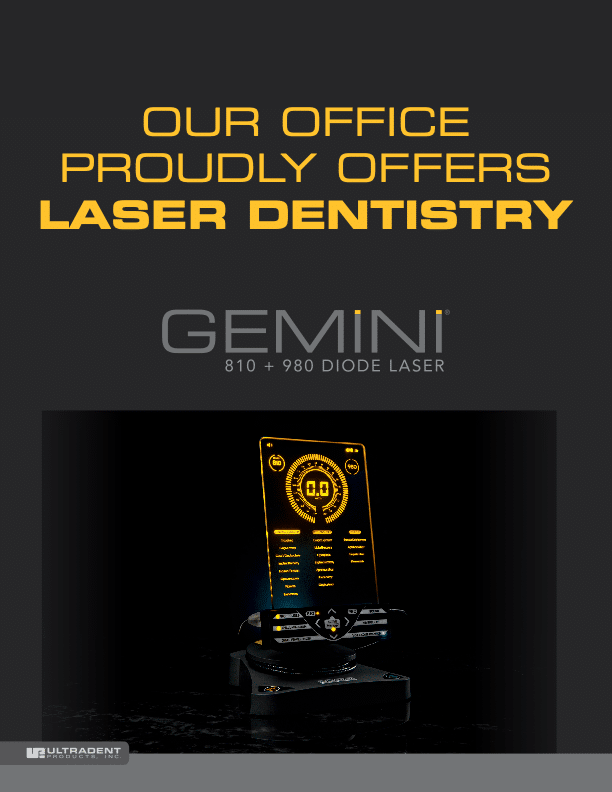 Advanced laser therapy has revolutionized the treatment of periodontal disease. LAPT is highly effective in reversing gum inflammation, also known as gingivitis. In conjunction with scaling instruments, the diode laser is used to reduce a broad spectrum of infectious bacteria that accumulates below the gum line and thrives in gum pockets.
When these microbial havens are left untreated, periodontal disease develops, leading to an increase in gum tissue pocket depths. Over time, the bacterial infection destroys the gum tissues and the root-to-bone connection that secures the teeth. At some point, you may lose the affected tooth (or teeth) as it becomes unstable in the jaw. In severe cases, more invasive periodontal treatment may be necessary to rebuild a stable foundation.
Deep Cleaning
Scaling and root planing is a proven deep cleaning procedure used to treat periodontal disease in its early stages. The scaling aspect of this technique involves removing hardened plaque (known as tartar or calculus) that has formed below the gum line and is attached to the root surfaces of the teeth. Root planing is the mechanical process that creates a more stable area for reattachment of the gum tissues. The complete procedure usually requires several visits, as one- or two-mouth quadrants are meticulously debrided with scaling instruments and the diode laser during each LAPT session.
To learn more about the benefits of state-of-the-art laser dentistry, please contact our Anchorage, Alaska office to schedule an appointment with Dr. Joshua Kennedy today.