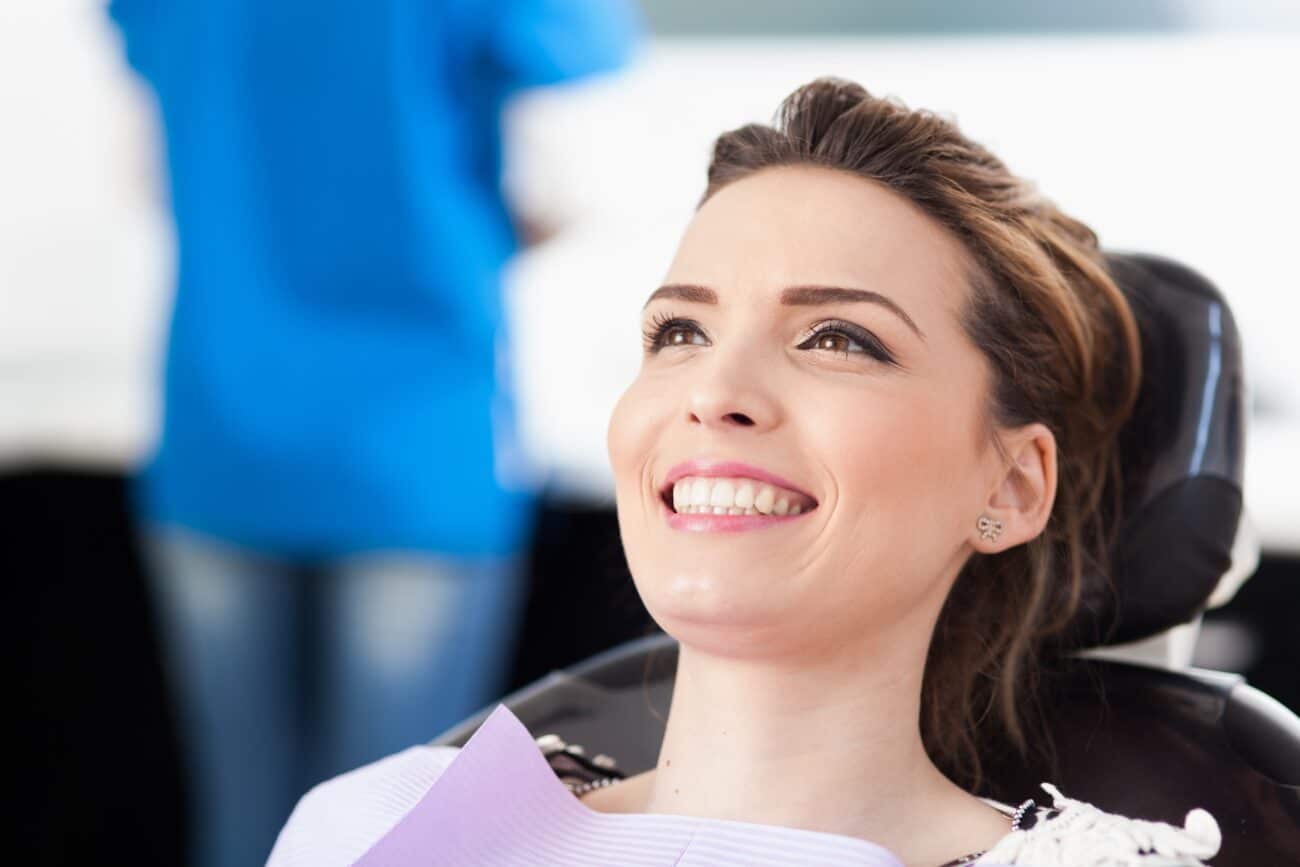 Dr. Kennedy and his team use advanced laser technology for many common procedures, including LBR (laser bacterial reduction), LAPT (laser-assisted periodontal therapy), gum contouring or sculpting, TMJ pain relief, and treatment for cold sores and canker sores.
Pure Energy
The goal of LBR and LAPT is to reduce the amount of bacteria within and below the gum line. Over the long term, this type of routine treatment is essential to ensuring a stable, healthy oral environment, and to prevent the emergence of periodontal disease (gum disease).
The main benefit of the diode laser is its therapeutic approach to treating small areas in the mouth and around the mouth without damaging tissue. When used intraorally, the laser minimizes the need for stitches for certain procedures, and reduces bleeding and inflammation. Recovery times after laser treatments are generally shorter, as tissue heals faster and with little discomfort. Used extraorally, the laser can shorten the healing time of stage-1 herpetic lesions (the phase before blistering). The laser is also effective in promoting jaw muscle relaxation and treating pain associated with TMJ.
Healthy Gums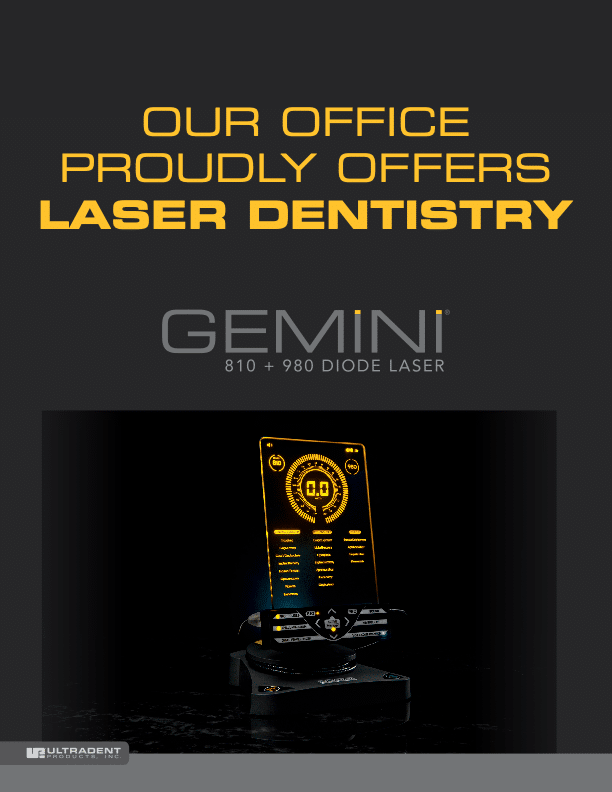 Advanced laser therapy has revolutionized the treatment of periodontal disease. LAPT is highly effective in reversing gum inflammation, also known as gingivitis. In conjunction with scaling instruments, the diode laser is used to reduce a broad spectrum of infectious bacteria that accumulates below the gum line and thrives in gum pockets.
When these microbial havens are left untreated, periodontal disease develops, leading to an increase in gum tissue pocket depths. Over time, the bacterial infection destroys the gum tissues and the root-to-bone connection that secures the teeth. At some point, you may lose the affected tooth (or teeth) as it becomes unstable in the jaw. In severe cases, more invasive periodontal treatment may be necessary to rebuild a stable foundation.
Deep Cleaning
Scaling and root planing is a proven deep cleaning procedure used to treat periodontal disease in its early stages. The scaling aspect of this technique involves removing hardened plaque (known as tartar or calculus) that has formed below the gum line and is attached to the root surfaces of the teeth. Root planing is the mechanical process that creates a more stable area for reattachment of the gum tissues. The complete procedure usually requires several visits, as one- or two-mouth quadrants are meticulously debrided with scaling instruments and the diode laser during each LAPT session.
About Laser Dentistry
Laser dentistry involves the use of lasers to effectively treat a range of dental conditions. The specialized lasers emit a thin beam of light that comes into contact with targeted tissue to reshape or remove it. Laser dentistry procedures are regarded as comfortable and convenient. In fact, many patients that are afraid of drills and other common dental tools may find more comfort in receiving treatment with dental lasers. The following are a few of the issues that can be addressed with laser dentistry:
Hypersensitivity
Tooth decay
Periodontal disease
Teeth whitening
Laser Dentistry Procedures
Procedures that may be enhanced through the use of lasers can be broken up into two categories: hard tissue procedures and soft tissue procedures.
Hard tissue treatments include:
Cavity detection: Lasers can find signs of tooth decay, which helps dentists identify cavities.
Fillings: Lasers are useful in tooth preparations, all without the use of traditional drills.
Hypersensitivity treatment: Patients with sensitive teeth may hesitate to receive treatment in an attempt to avoid pain. With laser dentistry, teeth that are hypersensitive can be treated with lasers that reach the root of the tooth.
Soft tissue treatments include:
Crown lengthening: Lasers used for crown lengthening involve recontouring or removing portions of the gum to expose more of the tooth's surface, effectively improving the look of gummy smiles.
Improving tongue movement: Limited tongue movement can be treated with laser dentistry through the modification of the frenulum (skin under the tongue securing it to the base of the mouth).
FAQs
What are the benefits of laser dentistry?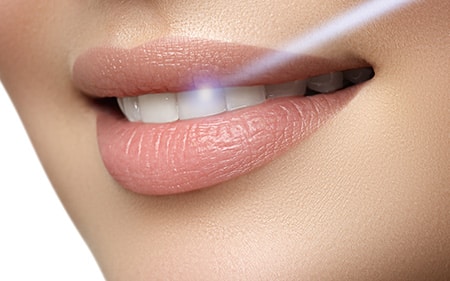 Laser dentistry offers a variety of benefits for patients:
Increased comfort
Potentially reduces the need for sutures or stitches following soft tissue procedures
Reduced bleeding during treatment
Reduced chance of bacterial infections, as the laser eliminates a range of harmful bacteria.
Improved healing time and recovery
Can be used to remove certain tumors from the gums, lips, and cheeks
Reduced pain during TMJ treatment
Is laser dentistry safe?
Laser dentistry is safe and has been approved by the Food and Drug Administration (FDA) as an effective treatment for many conditions. When you receive state-of-the-art laser dental treatment at Turnagain Dental, you can be assured that Dr. Kennedy and his exceptional team approach every treatment with your safety, comfort, and smile goals in mind.
What is the cost of laser dentistry?
Like all treatments, laser dentistry procedures are tailored to each patient. As such, an accurate cost can only be determined after your consultation at Turnagain Dental. You will be given a detailed summary of the costs associated with your procedure. However, it should be noted that a benefit of laser dentistry is that it can be a more cost-effective option.
How should I care for my teeth after laser dentistry?
Having a healthy smile starts with establishing consistent and effective oral hygiene practices. After your laser dental treatment, you should maintain a routine that includes brushing, flossing, and using oral products that contain fluoride. If Dr. Kennedy has provided you with specific aftercare instructions following a laser dentistry procedure, it is important that you follow his plan, including avoiding restricted foods or activities. Lastly, make sure you attend all dental appointments at the recommended intervals.
To learn more about the benefits of state-of-the-art laser dentistry, please contact our Anchorage, Alaska office to schedule an appointment with Dr. Joshua Kennedy today.