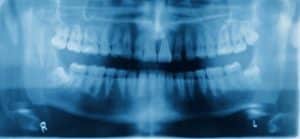 Ready to get full mouth reconstruction in Anchorage? Dental disease and problems affect us all in one way or another. If you feel your smile is beyond repair, take comfort in knowing that Dr. Kennedy of Turnagain Dental can help. Through a process known as full mouth reconstruction, Dr. Kennedy can restore your complete chewing and speaking function and create an attractive smile. Your full mouth reconstruction will include the combination of treatments and procedures you need to reclaim a beautiful and healthy smile.
Because of the complexity of full mouth reconstruction, not every dentist can deliver great results. Only truly extraordinary dentists like Dr. Kennedy have the qualifications and skills to plan and perform full mouth reconstruction.
To discuss your dental needs and goals with Dr. Kennedy, we invite you to schedule an informational consultation today.
Do I Need Full Mouth Reconstruction?
You may be a candidate for full mouth reconstruction if your dental needs are extensive and serious in nature. You might have multiple missing, broken or cracked teeth. Perhaps many of your teeth are weak or loose, or they are extremely worn. Maybe you have widespread tooth decay or infected teeth. Your gums may display signs of mild to severe periodontal disease. Issues with you bite may be wearing away your teeth.
The benefits of full mouth reconstruction go beyond an attractive smile and dental function. Full mouth reconstruction restores positive self-image and confidence; you will look in the mirror and love the person looking back at you. With a warmer and more approachable demeanor, your entire world may open up, providing opportunities to expand your social circle, improve your dating life or advance your career.
Customizing Full Mouth Reconstruction to Your Needs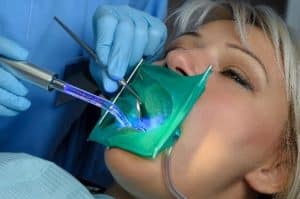 Your full mouth reconstruction will be tailored to your specific dental needs and goals. After examining your mouth and discussing your areas of concern, Dr. Kennedy will review all of your treatment options, pointing out the pros and cons of each. He will propose a recommended treatment timeline to address your most pressing issues first. Information about cost, financing and scheduling will also be discussed before proceeding with treatment.
Your full mouth reconstruction may include any of the following procedures:
The placement of a dental bridge or dental implants to fill gaps left by missing teeth
The placement of dental crowns over severely damaged teeth
The placement of dental fillings, inlays or onlays over teeth with significant decay
Root scaling or planing to treat early signs of gum disease
The placement of dentures (traditional or implant-retained) to replace all of the teeth in the mouth
Tooth extraction for failing and compromised teeth
Root canal therapy for infected teeth
Orthodontic treatment to fix crooked, crowded or poorly aligned teeth
Therapy for temporomandibular joint (TMJ) disorder
Rebuilding or replacing most or all of the teeth in the mouth usually requires multiple dental visits spaced out over the span of a few months. Some full mouth reconstruction plans take a year or more. Your initial consultation with Dr. Kennedy will give you a clearer idea of what to expect and how to plan for your treatment.
Contact Turnagain Dental Today
To schedule a full mouth reconstruction consultation with Dr. Kennedy, please call or email Turnagain Dental today.