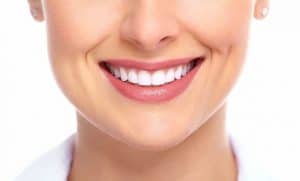 Want to have your teeth whitened in Anchorage? Even with a great diet and excellent at-home hygiene, teeth stains and discoloration can occur. If your smile is marred by stains or discoloration, Dr. Kennedy of Turnagain Dental can help. He offers professional chairside teeth whitening treatment to lift stains for whiter, brighter teeth and a more attractive overall smile. A single treatment can give you the whitening results you want quickly and painlessly. To complement the results of chairside whitening, Dr. Kennedy can then create customized touch-up whitening trays for you to use in the comfort and convenience of your own home.
If you think you would benefit from professional teeth whitening, please contact Turnagain Dental and request more information today.
What Kind of Stains Can Teeth Whitening Eliminate?
Teeth whitening can lift stains and discoloration caused by the following:
Foods and beverages like coffee, tea, red wine, tomato sauce and curries
Tobacco use
Effects of aging
Medications like antibiotics
The bleaching agent used in teeth whitening treatment breaks stains into smaller pieces, making the color less intense and the teeth whiter overall.
Note that teeth whitening treatment won't bleach or lighten the color of restorations like fillings, crowns or veneers. If you are combining teeth whitening with the placement of porcelain veneers (perhaps in a smile makeover), it is probably best to place the veneers first and then lighten the teeth to match the veneers. Dr. Kennedy can recommend the most suitable approach during consultation.
Teeth Whitening Treatment Details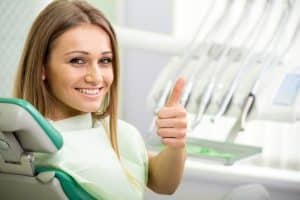 Prior to starting chairside teeth whitening, Dr. Kennedy checks all of the teeth for any damage or areas of decay. If he finds anything, those issues are remedied before proceeding with whitening treatment.
A rubber shield or similar barrier is placed over the gums to protect the tissues from the bleaching agent. Then, the bleach is applied to the teeth. Depending on the specific system Dr. Kennedy uses, he may activate the bleach with a special light. After the bleach has sat on the teeth for about 10 to 15 minutes, it is removed and the process may be repeated until the teeth have reached the desired color.
Dr. Kennedy may fit teeth whitening patients for take-home trays. Fitting these trays to the individual patient helps prevent the whitening gel from leaking out of the trays and irritating the soft tissues of the mouth. He can also provide the bleach as well as instructions for how long and how often to wear the trays.
The results of teeth whitening can last a long time with the proper oral hygiene habits. The teeth need to be brushed and flossed daily and checked by a dentist twice a year to ensure they are healthy and strong.
Chairside whitening treatment can be repeated periodically to freshen the results.
Teeth Whitening FAQs
How long does it take to see results?
One of the benefits of in-office teeth whitening is that results are seen immediately after treatment. Results with take-home whitening trays provided by Dr. Kennedy are noticeable after several weeks of use.
Does treatment hurt?
Your teeth whitening treatment will not be painful. Some tooth sensitivity or tenderness is normal afterwards, but this should go away after a few hours. If you have a history of tooth sensitivity, please let us know before treatment. We can modify the concentration of the whitening gel to minimize sensitivity and enhance your comfort. We may also recommend that you brush your teeth with a desensitizing toothpaste for about two weeks prior to your whitening treatment.
Can dental insurance cover the cost of my teeth whitening treatment?
Since teeth whitening is considered to be an elective cosmetic treatment, dental insurance does not cover it. Fortunately, Dr. Kennedy offers affordable financial options with CareCredit, which allows patients to pay for their medical care in low monthly payments. Speak to our team to learn more about CareCredit or the other payment options we offer.
Do all tooth stains respond to teeth whitening?
Unfortunately not all tooth stains respond well to teeth whitening. If Dr. Kennedy determines that teeth whitening will not produce the results you seek, he may suggest an alternative cosmetic treatment like porcelain veneers or dental bonding. Porcelain veneers are thin shells made of porcelain that are slipped over teeth to conceal an array of cosmetic imperfections, including tooth stains and discoloration. They are shaped to match the surrounding teeth, creating a seamless smile. Dental bonding involves applying a composite resin material to the teeth to hide tooth stains and other forms of surface damage. Dr. Kennedy can discuss the advantages and disadvantages of each treatment with you during an in-office consultation.
Why should I choose in-office teeth whitening rather than over-the-counter whitening products?
In-office teeth whitening treatment offers several advantages over whitening gels, toothpastes and other bleaching products readily available at stores. First, in-office teeth whitening uses a higher concentration of bleaching agents than over-the-counter products. This results in more immediate, more noticeable and longer-lasting results.
In addition, in-office teeth whitening is supervised by Dr. Kennedy's professionally trained and experienced team. They can control the power of the bleaching agent to ensure patient comfort and effectiveness of treatment. With over-the-counter teeth whitening, comfort and results are far less predictable, because the bleaching agents are less powerful and whitening trays can be ill-fitting, messy and slip out of the mouth.
How can I prolong my whitening results?
In addition to brushing, flossing and seeing your dentist regularly, you should avoid smoking and limit consumption of foods and beverages that can discolor teeth. Whenever you do drink dark-colored beverages like coffee, soda or tea, rinse your mouth with water afterward. Or, drink through a straw to limit contact between dark-colored beverages and your teeth.
Schedule a Consultation
If you would like to learn more about teeth whitening treatment with Dr. Kennedy, please contact our Anchorage office to schedule a consultation today. We look forward to helping you enjoy a brighter, whiter smile.