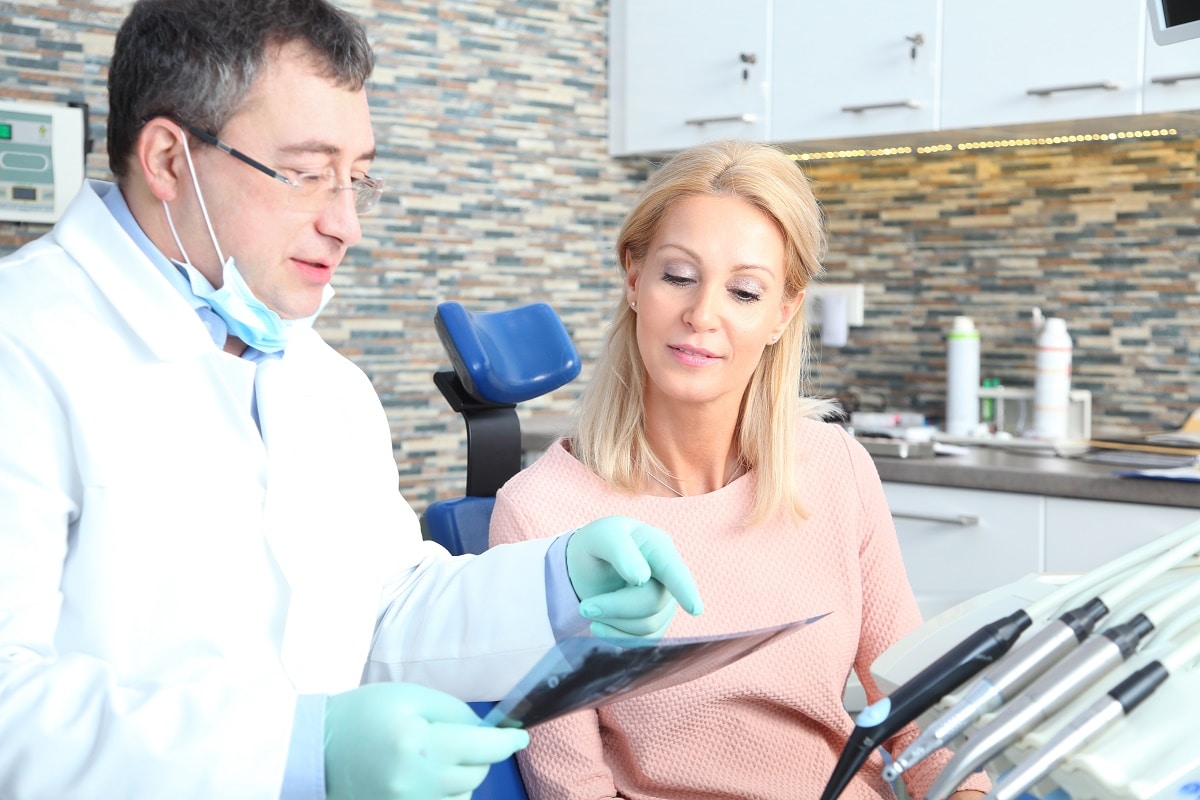 At Turnagain Dental, Dr. Joshua Kennedy and our team are always looking for techniques and technologies to make treatment quicker, safer and more successful for our patients. Dr. Kennedy carefully vets all emerging technology to ensure it is the right fit for our practice.
One of the most exciting advances in dental technology is the use of lasers to cut or contour soft tissue when treating common dental problems. We find the diode laser to be an extremely versatile, precise and safe tool that benefits our valued patients.
Treatment Uses for the Dental Laser
The diode laser delivers energy in the form of light to assist Dr. Kennedy and our team in general, cosmetic and restorative dental treatments.
Gum reshaping
We can precisely and non-invasively reshape excessive or uneven gum tissue so it better frames the teeth. The laser also helps us treat gum disease by reducing bacteria and toxins in periodontal pockets and reducing pocket depth. And, we can use it to perform frenectomy to release the labial frenum, part of the connective webbing that connects the inside upper lip to the gum tissue above the two front teeth.
Remove lesions
The dental laser can also help us easily remove small lesions, including herpetic lesions, or otherwise abnormal tissue from the mouth to check it for cancer.
Assist in crown and bridge preparation
We use the diode laser to assist us in preparing teeth to receive crowns or bridges. The laser removes soft tissue so we can take more accurate impressions for better-fitting restorations.
Assist in implant placement
The diode laser plays an important role in implant placement, allowing us to easily remove tissue that has grown over the implant post so we can take detailed, accurate impressions for the final restorations.
Why We Love the Diode Laser
There are so many reasons why our team and our patients love the diode laser.
Our team is impressed by how precise the laser is. It only treats the diseased or affected area of the tooth or gums, leaving more healthy tissue intact and untouched. This is best for the long-term health and strength of the teeth. And, because the laser is less invasive than a dental drill, in many cases there is less need for local anesthesia.
Our patients find that the use of the diode laser elevates their treatment experience. There is minimal bleeding, minimal post-operative discomfort and faster healing.
Contact Turnagain Dental
For more information about the benefits of laser dentistry, Dr. Kennedy and our team at Turnagain Dental invite you to contact our practice today.