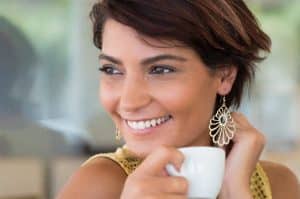 Want to get dental bonding in Anchorage? Are you looking for a quick and economical way to conceal imperfections in your teeth and improve the appearance of your smile? Dental bonding is a great option. This cosmetic dentistry service involves applying a tooth-colored resin material to the teeth to improve their shape, lengthen them or mask minor flaws like stains or chips.
For great aesthetic results with bonding, it's critical to work with a cosmetic dentist that has a keen eye for balance, proportion and symmetry. Dr. Kennedy has rejuvenated the smiles of many patients with dental bonding and other cosmetic dentistry services, and he would be happy to discuss your options with you during a consultation. After examining your smile and areas of concern, Dr. Kennedy may determine that bonding or another cosmetic dentistry option is more likely to give you the results you want.
How Can Dental Bonding Improve My Smile?
Dental bonding is a versatile treatment. Dr. Kennedy can perform bonding to improve the appearance of the following:
Small chips or cracks in the teeth
Discolored or stained teeth
Teeth that appear small or short compared to the surrounding teeth
Abnormal tooth shape
Small spaces between the teeth
Areas of wear
Exposed tooth root due to gum recession
Treatment Details
Dental bonding typically takes a single appointment. Treatment usually takes 30 minutes to an hour to complete.
Dr. Kennedy begins by applying a gentle phosphoric acid solution to the affected tooth or teeth to lightly etch and roughen the tooth surface. This helps the composite resin bonding material adhere. Then, Dr. Kennedy applies the bonding material directly to the tooth, where he shapes and sculpts it as needed. This could involve using the bonding material to lengthen a short tooth or cover up a small space between the front teeth. Dr. Kennedy uses a special light to help harden and set the bonding material. When he is finished, he polishes and buffs the bonded teeth for a smooth and shiny finish.
The composite resin used in bonding treatment is carefully color matched to the natural teeth so it blends in seamlessly. There should be no visible distinction between natural tooth enamel and the bonded areas.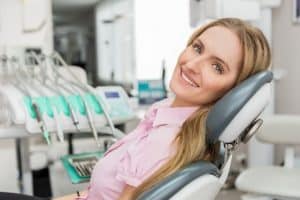 Bonding can be performed as a standalone procedure or combined with another cosmetic dentistry service as part of a complete smile makeover. Some patients opt to have dental bonding performed after a teeth whitening treatment or the placement of a set of porcelain veneers.
Bonding material is vulnerable to yellowing and staining from certain beverages and tobacco products. To maintain a natural tooth color, avoid coffee, tea, red wine and cigarettes. Brush and floss your bonded teeth daily and follow any other special instructions Dr. Kennedy provides. Be careful to schedule exams and cleanings every six months to keep your mouth healthy and problem-free.
Learn More about Dental Bonding
For more information about the dental bonding process and how it can transform a dull smile into a dazzling one, contact Turnagain Dental. A member of our team can schedule you to meet with Dr. Kennedy and discuss your cosmetic dentistry options.