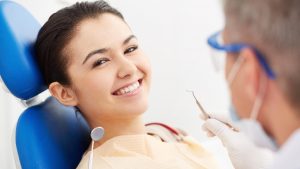 If you are in the middle of finding the right dentist, there are a number of factors you will want to keep in mind before making your decision. You want to find a dentist who will partner with you in maintaining your oral health for many years to come. You want to find a dentist will be a solid part of your overall wellness "team." What kinds of things should you consider when you are looking for the right dentist in Anchorage, AK?
The First Step: Ask Others for Recommendations
You can do an online search for a dentist and have plenty of options pop up, but why not start with asking trusted family and friends if they would recommend their own dentist? This way, you'll gain first-hand knowledge of the type of doctor and the type of practice you might be dealing with. You can also reach out to your pharmacist or doctor and ask for recommendations.
The Next Step: Ask Questions to Narrow Your Options
You have a list of recommended dentists, so now you'll want to find out the following to assess which might be the best dentist for you and your family:
Is the office in a convenient location with convenient hours? If not, this will make it tough for you to actually see your dentist. A location close to home or work makes the most sense.
Does the dentist submit insurance claims to all providers?
What payment options do they offer?
Finally: Find Out About the Facility and Doctors
You've got the logistics down about your potential new dentist, but what about the rest of it?
How does the dentist make patients feel more comfortable in the dentist chair? Do they offer sedation?
Is the office clean and comfortable?
What kind of technology is available?
Are emergency hours available for patients who have a dental emergency?
Are the doctors open and up front about treatment plans and cost estimates?
Choosing a dentist in Anchorage, AK, doesn't have to be a difficult decision. If you are looking for a new dentist, we invite you to give us a call!