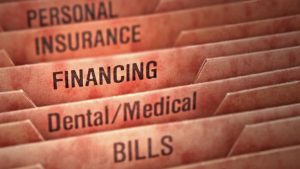 Going to the dentist can already be an overwhelming experience for some people, and wondering how to pay for it can make it worse. The financial aspect of your dental care, from what your insurance covers to what to do if you don't have insurance, can be confusing. At Turnagain Dental we will do our best to walk our patients in the Anchorage, AK area through their options before their treatment.
Financial Considerations when Choosing a Dentist
Do they take insurance – Most dental offices take insurance but there are many that only take specific types of insurance, accept only certain insurance providers, or have procedures that aren't covered. This is why it is important when you are searching for a dentist that you ask them if they accept your insurance and what treatments are covered under your plan.
Do they accept payments – For those without insurance, it can be difficult to pay for your dental needs. It may be beneficial for you to find a dental practice that will offer you a payment plan to make paying for your dental services a little easier.
Do they offer financing – Whether you don't have insurance, or the procedure you want isn't covered, Care Credit can help you finance your dental care. Care Credit is a credit line that will pay for your dental treatment and can be paid back over a certain amount of time. Most of the time, you can get this financing with little to no interest, keeping your monthly payments manageable.
Do they work with you – It is important to find a dental office that will go over all of your options when it comes to your dental care so you can choose one that will work for you financially. We will explain all the available treatments and their costs with you so you can be informed and comfortable prior to the procedure.
Dental Care on Your Budget
Most dental concerns can be treated different ways, making it easier to find an option you can afford. If you would like more information on the insurances we offer and what is covered, or about financing options, please contact our office.