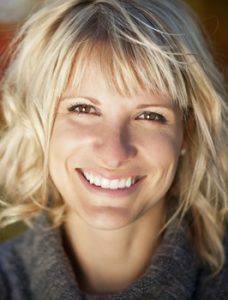 Do you want a brighter smile? Do you want a whiter smile? Do you want to be able to smile without reservation? At Turnagain Dental, Anchorage dentist, Dr. David Green, offers a full range of cosmetic dentistry services so that we can provide the tools to help you achieve the smile of your dreams. The art and science are blended to bring you a beautiful and functional smile!
See Your New Smile Before You Start
At Turnagain Dental, we like our patients to know what to expect from their cosmetic treatments. We often develop a wax model of what the finished result of your treatment will look like, so you can see your smile before we start with any treatment.
Veneers
Hollywood is famous for having perfect, bright smiles to flash to the cameras, but most people aren't born with beautiful, perfect teeth. In many cases, the secret to the alluring smiles is porcelain veneers. With our veneers, we can give you a smile that will rival any of your favorite celebrities.
Veneers are thin shells, usually made of porcelain, that are fitted over your natural teeth. Veneers can be used to cover up a variety of cosmetic flaws, including gaps, chips, shortened or small teeth, uneven or misshapen teeth, and even teeth that are stained beyond the powers of traditional teeth bleaching. With a few trips to our Anchorage dental office, you can have a set of veneers that will have you smiling for years to come.
Composite Fillings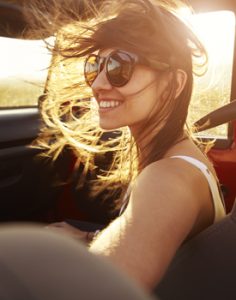 Composite fillings (also known as tooth-colored fillings) are custom mixed to match the color of your natural teeth, making the fillings nearly invisible. With composite fillings, the tooth retains its natural color and keeps your smile brighter and healthy-looking.
Teeth Whitening / Bleaching
If your teeth are in good shape but you would benefit from a whiter smile, we offer a wide variety of whitening options. From home bleaching/whitening to custom bleaching/whitening to in-office, professional bleaching… We have a solution that will fit your needs.
Reconstruction Services
Reconstruction refers to rebuilding teeth and a bite that have been damaged through years of use or abuse. Reconstruction addresses the teeth, the bite, the temporomandibular joint and facial muscles as a whole, rather than focusing on individual problems.
Reconstruction may be appropriate for generalized decay, worn teeth, replacement of old restorations, replacement of multiple missing teeth or treatment of jaw dysfunction, or creating a smile lift for esthetic purposes.
Find Your Better Smile Today with Cosmetic Dentistry
If you are interested in finding out more about what cosmetic dentistry can do for you and your smile, call our Anchorage dental office now to schedule your consultation!