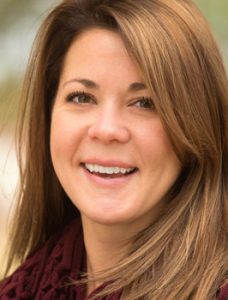 Dr. Green and his team are committed to incorporating the safest and most effective technology into our practice. With advanced technology, patients benefit from faster results and more comfortable visits.
Digital Radiographs
We lessen patient exposure to radiation up to 80 percent by using digital x-rays over traditional ones. Digital x-rays are not only safer, but they are also more efficient. Your images will be shown instantly with great clarity on a nearby computer screen, where you and Dr. Green can analyze your oral health together.
Massaging Dental Chairs
Modern dental technology improves more than your smile results. We use dental advancements to create an enjoyable and spa-like atmosphere with patient amenities like massaging dental chairs. On their way out of the office, our patients often happily comment on their relaxing time in the dental chair!
Cone Beam CT
We won't settle for standard treatments. That's why we utilize digital cone beam computed tomography to acquire 3D images of the structures and nerve pathways of your oral cavity. This special x-ray provides incredibly detailed information to give you the most precise diagnoses and procedures imaginable.
Intraoral Scanning Unit
Our Trios 3 intraoral scanning unit allows us to render perfect digital impressions of the structures in your mouth. Using this technology, we can look at your smile in enhanced detail to better evaluate and diagnose throughout a personalized treatment. This unit provides greater accuracy and precision and can even help us pinpoint a tooth's exact shade to aid in creating whitening plans.
Dental Laser
The dental laser is reducing pain and recovery times at Turnagain Dental. Lasers have been approved by the FDA to be used to shape gums, remove tooth decay, kill harmful bacteria, and expedite teeth whitening. This laser works by delivering high-precision energy in the form of light to make your treatments free of drills and discomfort.
Top Quality Materials
We would never risk our patients' health by selecting inexpensive dental materials. Dr. Green uses only the finest dental materials in all of his treatments and procedures to ensure lifelike and long-lasting results.
Dental technology can make your dental visits more successful than ever before. To find out what our top-of-the-line technology and materials can do for your smile, give us a call today at Turnagain Dental.